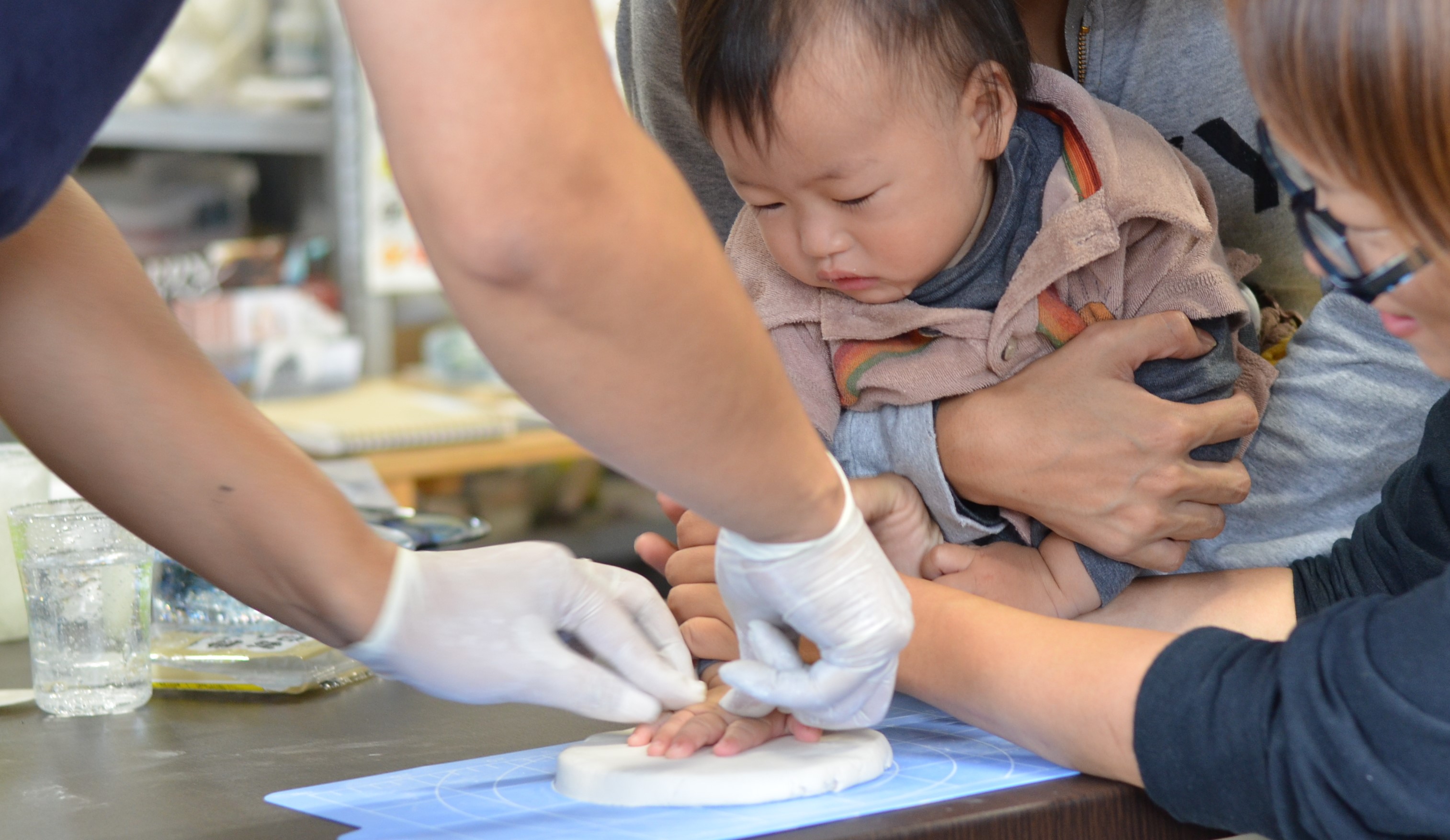 Are you interested in making something special with your children? The handprint and footprint workshop is for children and pets for the most personalized keepsake.

For the handprint and footprint workshop, we use the sand-casting method.
With this process, you will press hand or foot into sand to make a mold, and we will pour hot glass into the mold to cast the shape.

Little children will use clay instead of sand because it is softer. Either way is not hot and very safe.

We will engrave the name and the date to finish.